The existing property Almond Lodge is located high up on the slopes of Helvellyn, Glenridding in the English Lake District.
Once being a former Lake District retreat for Arnold School, Blackpool, this traditional stone built bunkhouse is surrounded by beautiful scenery and boasts breath-taking views down the valley with Lake Ullswater in the distance.
Over the years the condition of the property has diminished and in order to cut their losses and consolidate the schools assets, the property was sold at auction and purchased by my client's Go Developments, Blackpool and Jobs, Friends and Houses, Blackpool (JFH).
Once refurbished, this beautiful Lake District property will utilise renewable technologies such as ground source heat and an air blown wood furnace, plus local robust materials in modern form which have been carefully specified to sympathetically enhance the buildings existing character, whilst creating a refreshing contemporary feel to this traditional property.
The building works will be undertaken by JFH – a community interest company that offers volunteer, training and employment opportunities to marginalised adults (people in recovery from addiction, offending, homelessness, mental health problems, long-term unemployment or family breakdown).
Working on building sites across the North West, the team gain basic work and life skills while also training for accredited adult apprenticeships with Blackpool and The Fylde College. Once this property has undergone a full refurbishment, estimated to cost around £125k, it will form the only 5 star, modern bunkhouse in the Lake District, if not the UK. The property will then be hired out to businesses for corporate events, team building sessions etc. and all of the profits will be reinvested back into JFH – enabling this company to make further positive changes to people's lives.
View down the valley with Lake Ullswater in the background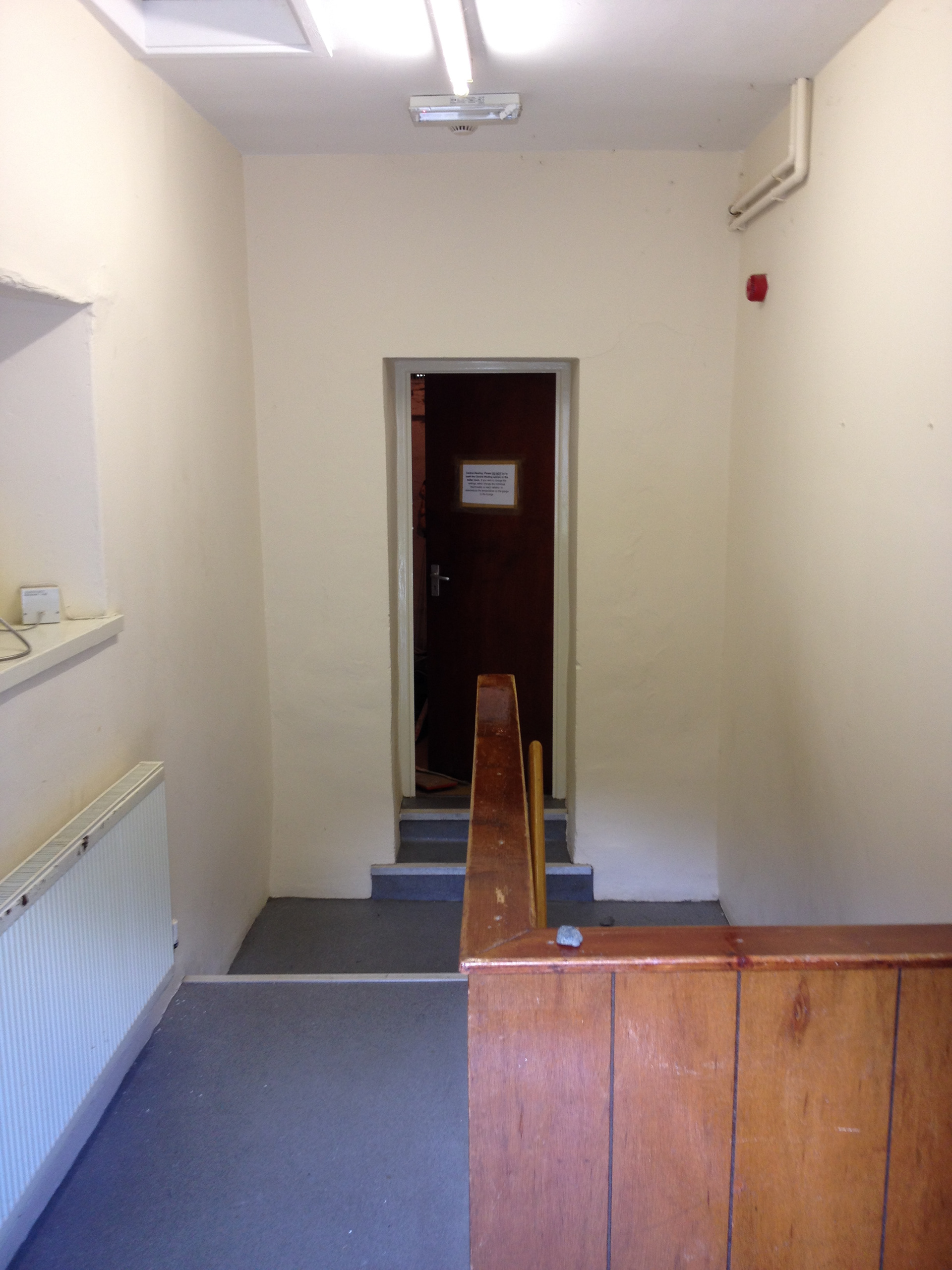 Existing main entrance lobby view
Proposed main entrance lobby view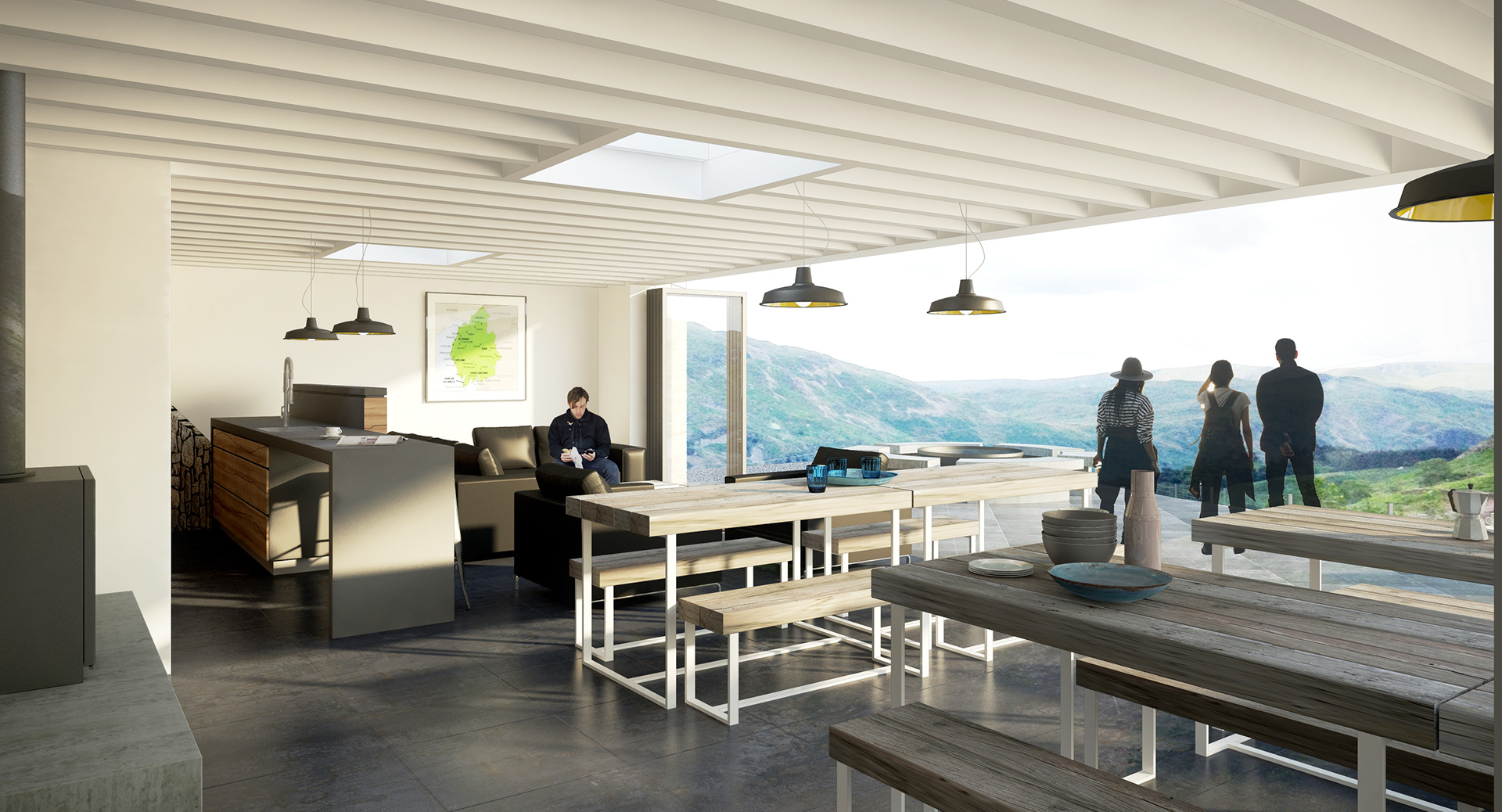 Proposed internal view of new extension