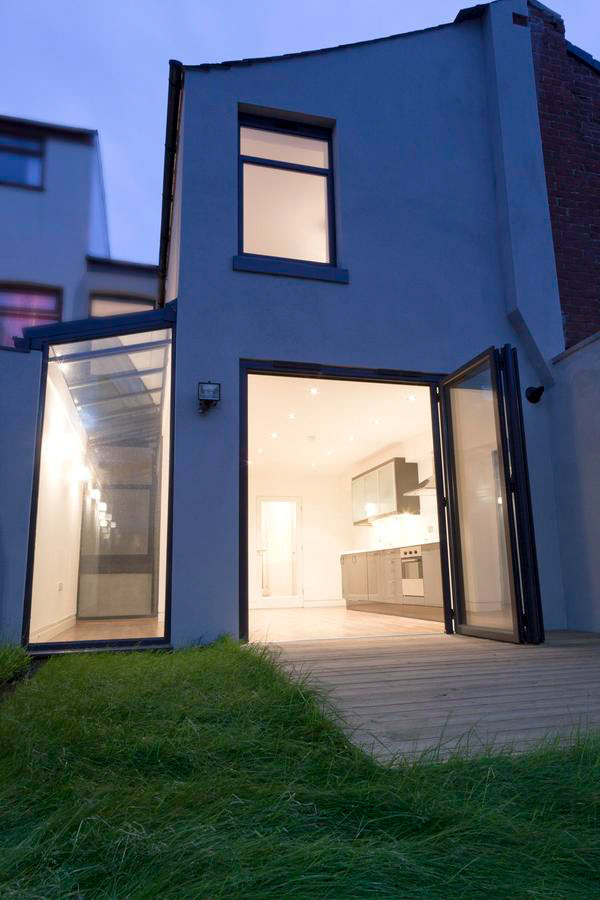 Originally a vacant dilapidated 8 bedroom guest house located in the heart of one of Blackpool's main socially and economically deprived areas, this property was purchased by Blackpool Council under the scheme - 'New Homes From Old Places.'
With a view to change the use of the property to a private residential family dwelling and undertake a full refurbishment, Blackpool Council proceeded with a scheme design by London based architect's practice – Ash Sakula.
After initial costs returned by local contractors were far greater than the Councils' initial budget, the project was passed to Ben Jurin to modify the design to suit budget constraints and provide a full detailed material specification and design management role from planning application through to practical completion, and to ensure a particularly high standard of finish to this new contemporary family home.
Working closely with Blackpool Council (the client) and Edenfield Homes Ltd (the contractor) and with the arduous task of ensuring the contract keeps within the set budget and timescale, the project was completed on time and budget and to an extremely high standard of finish much to the satisfaction of the client.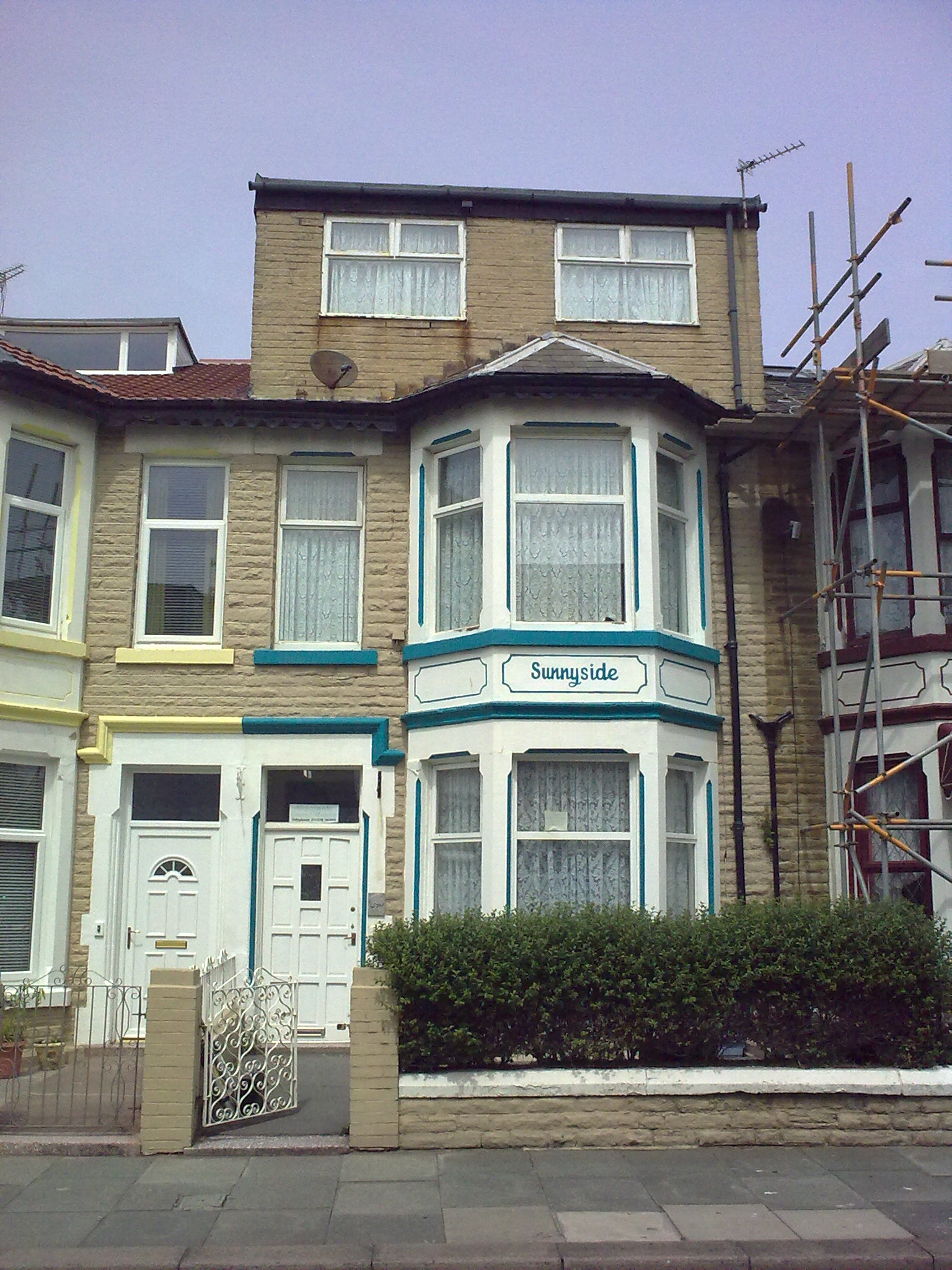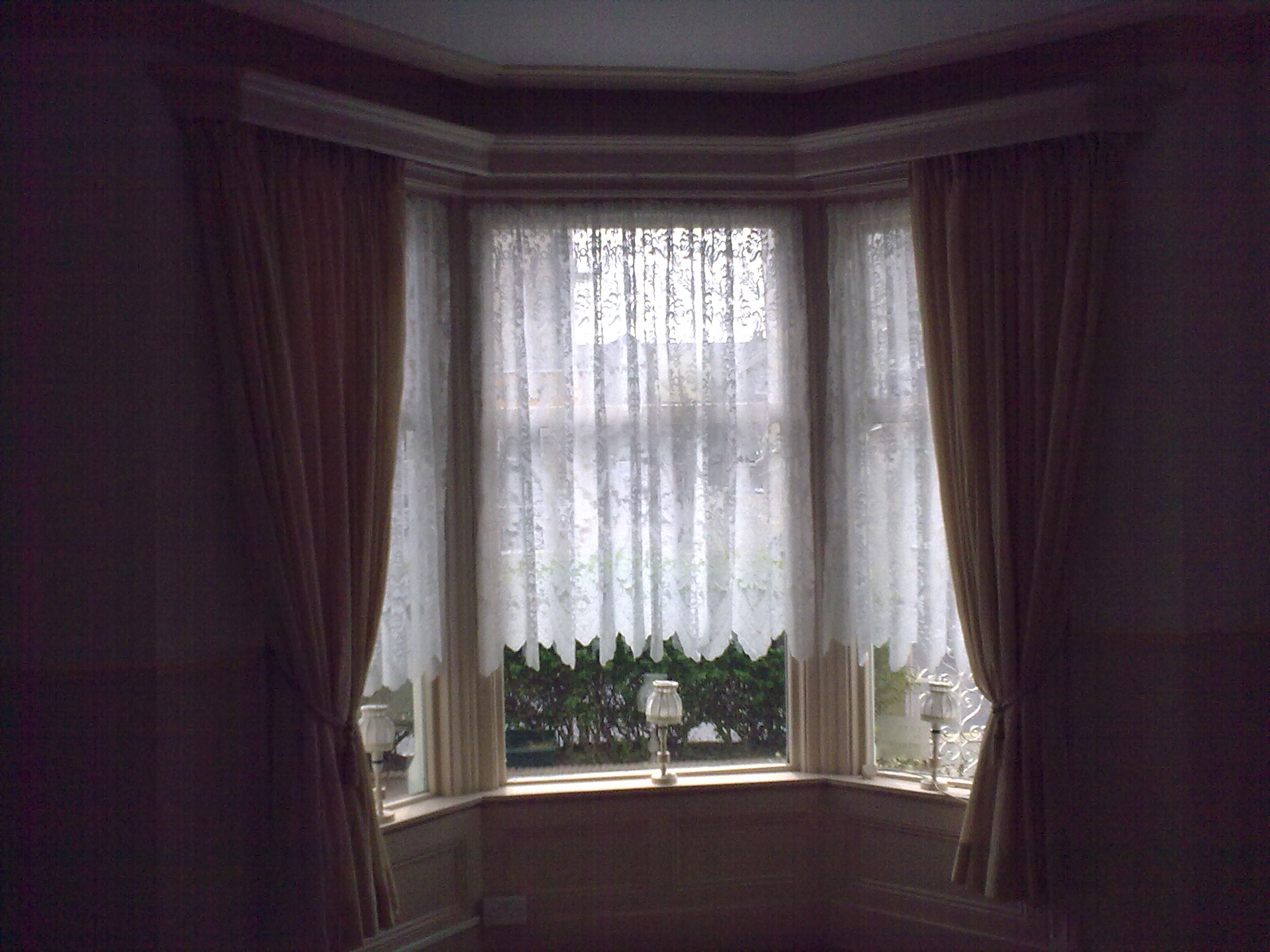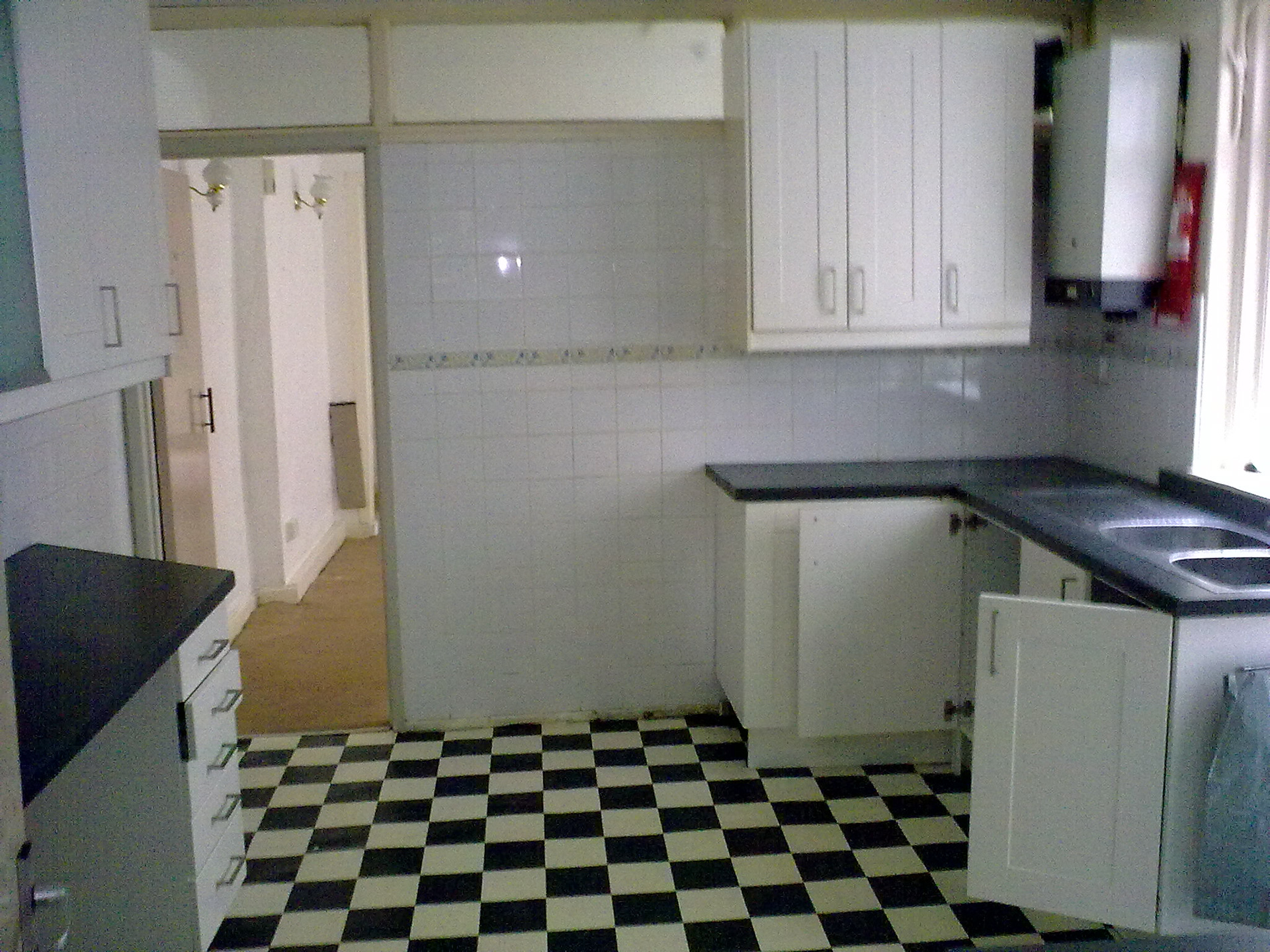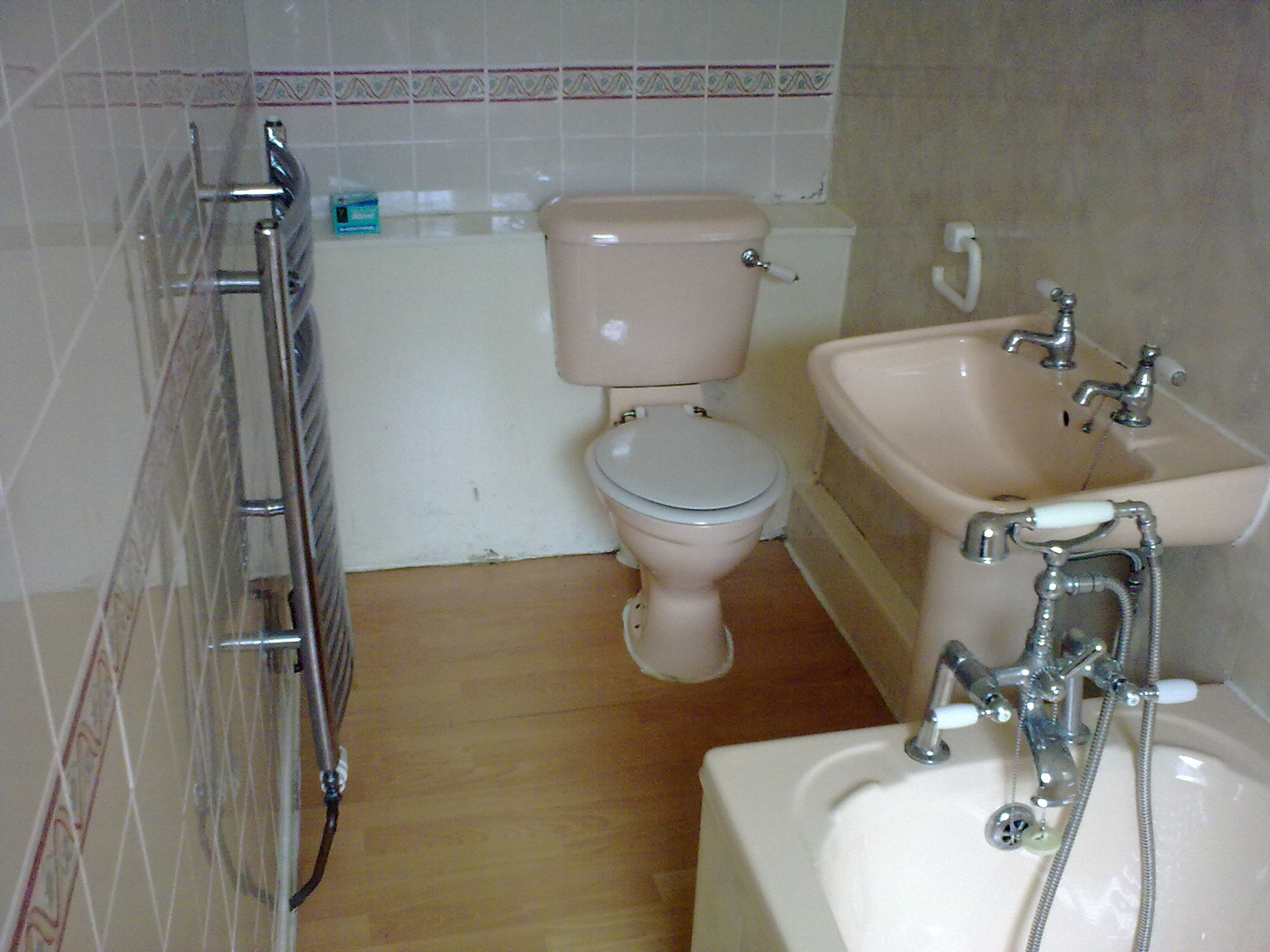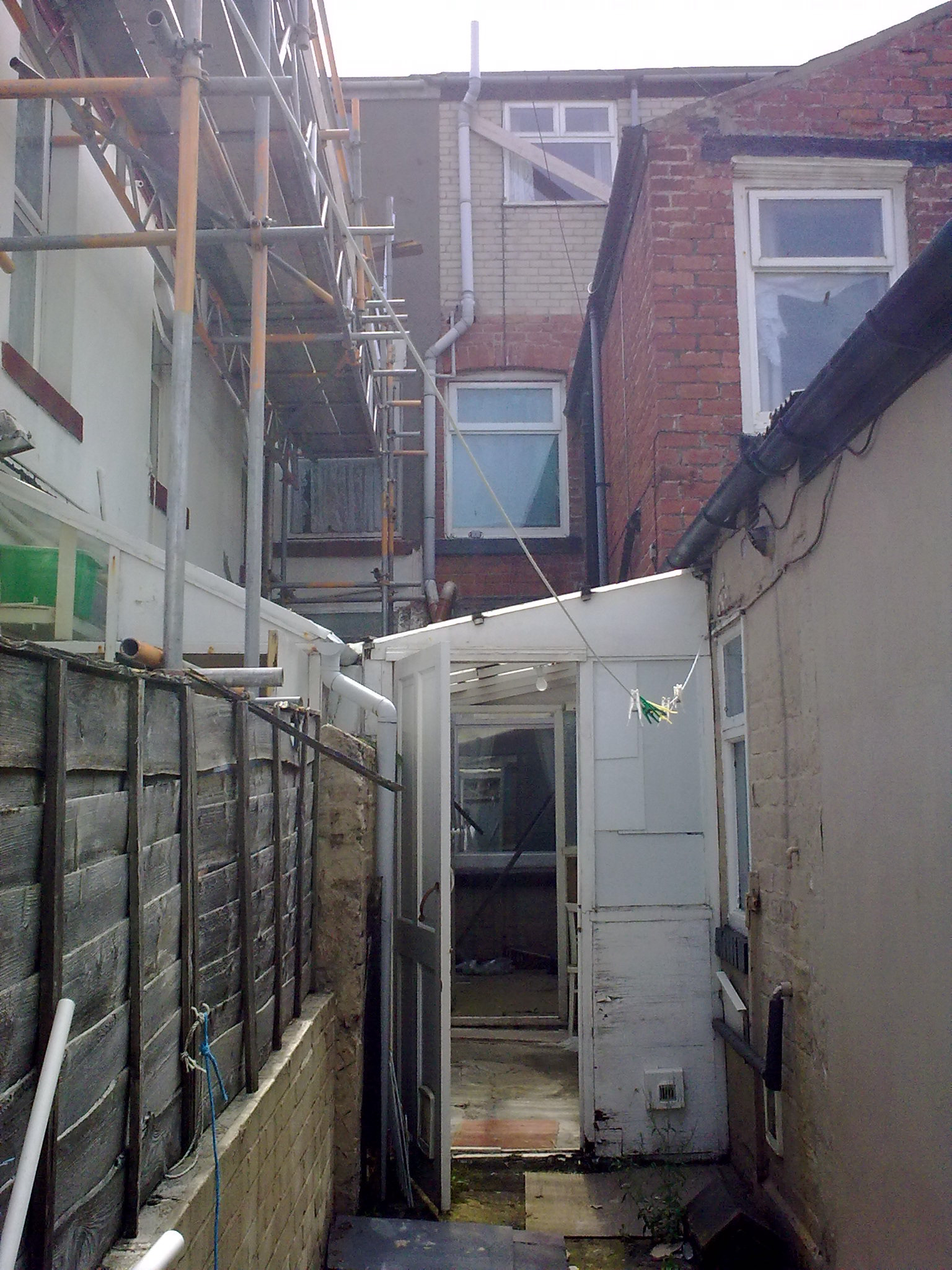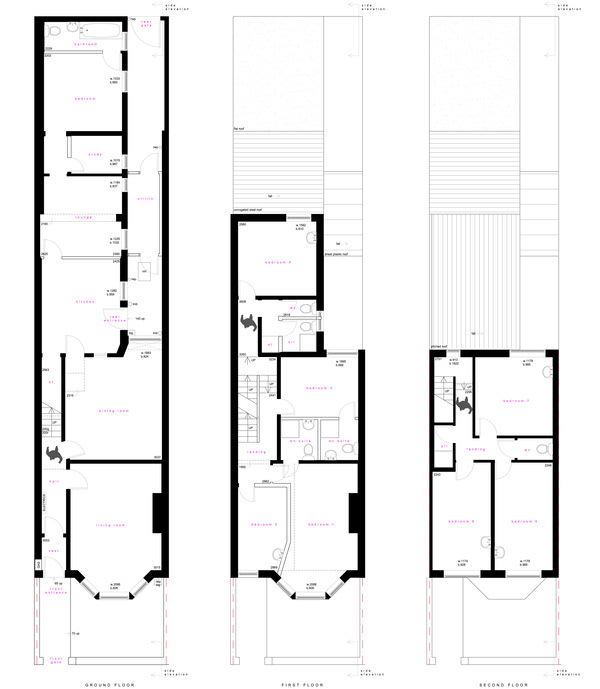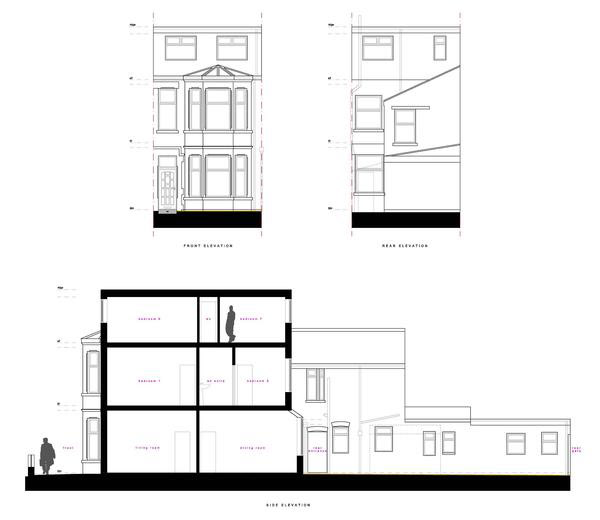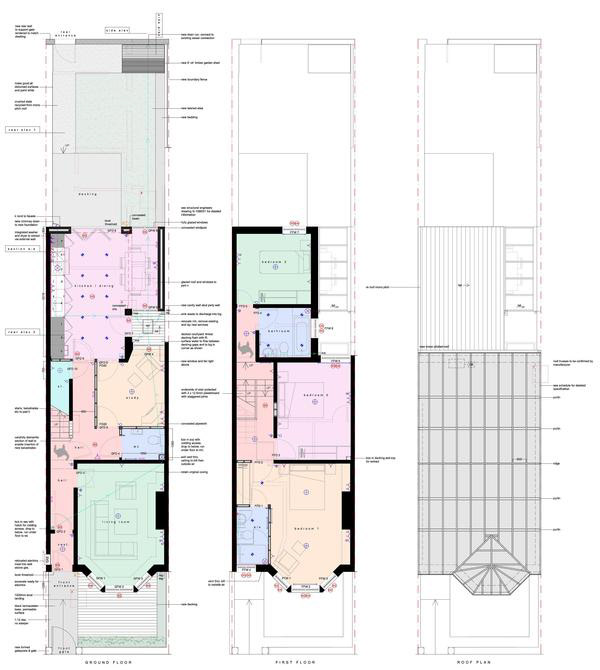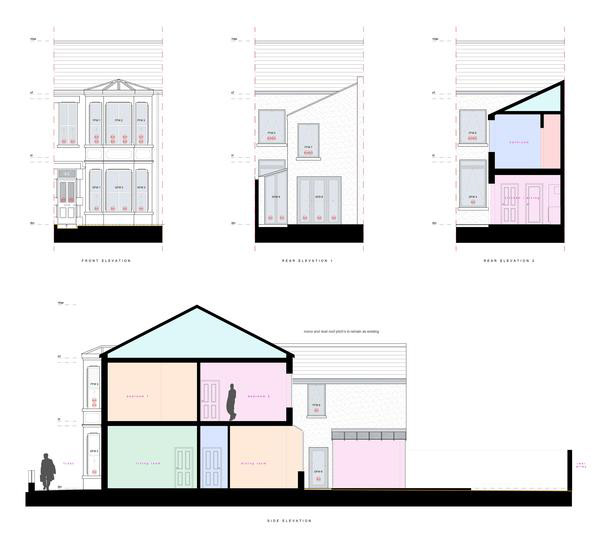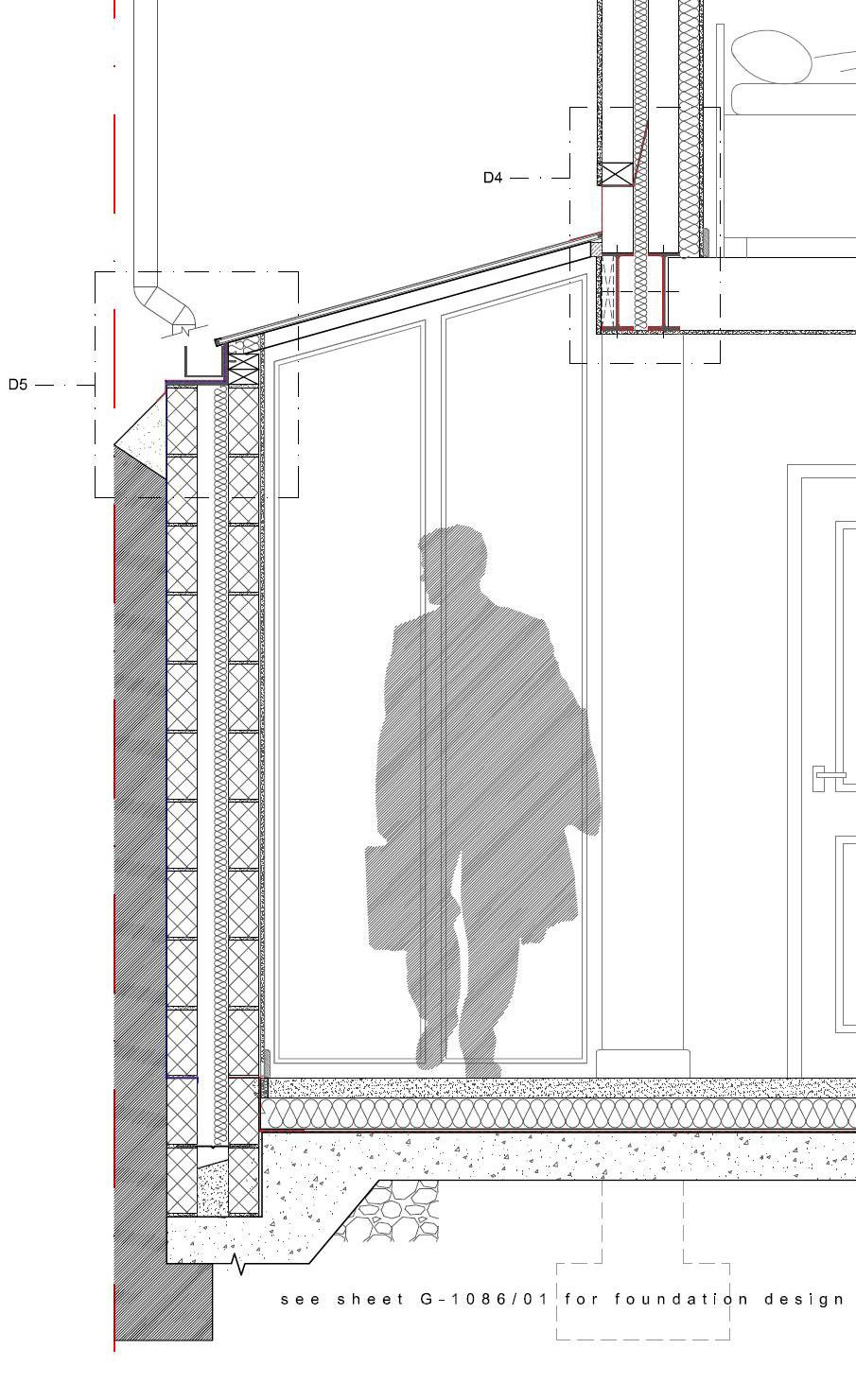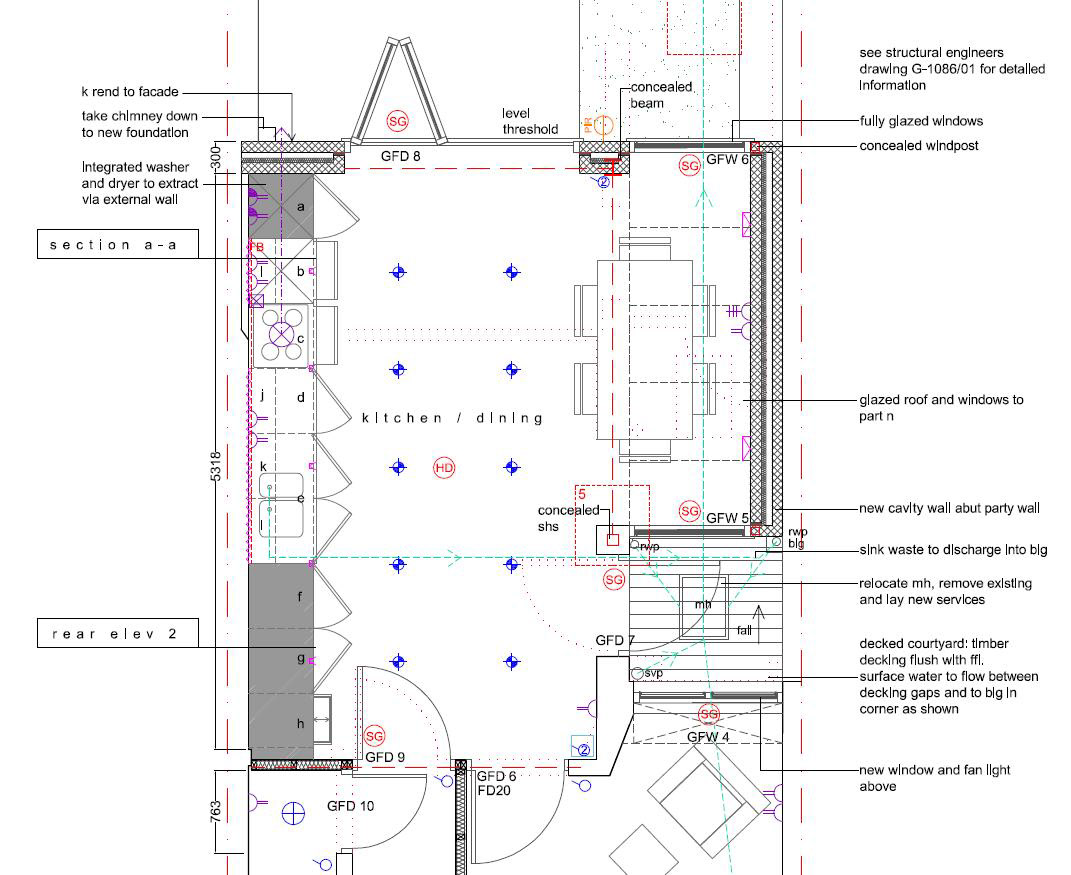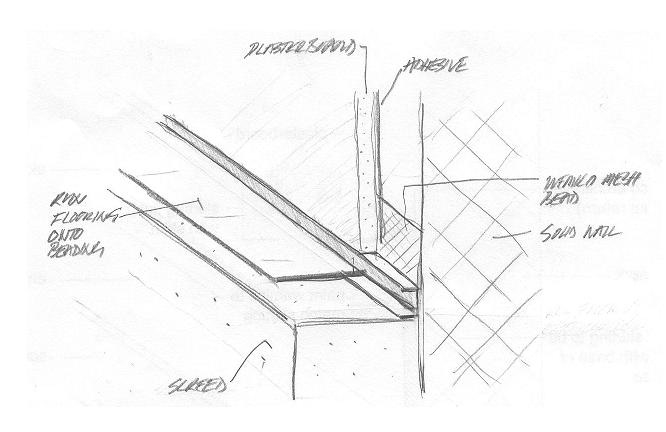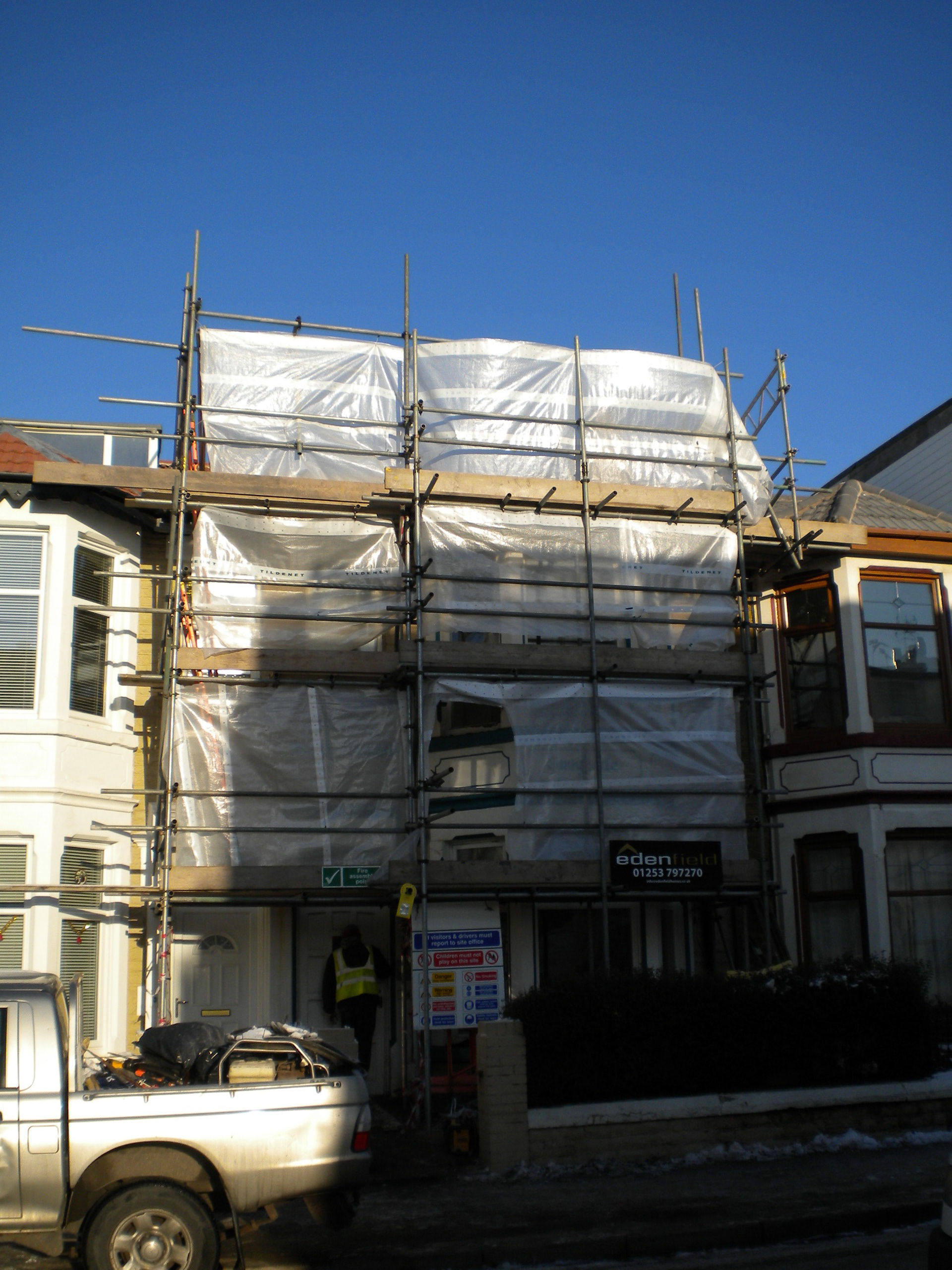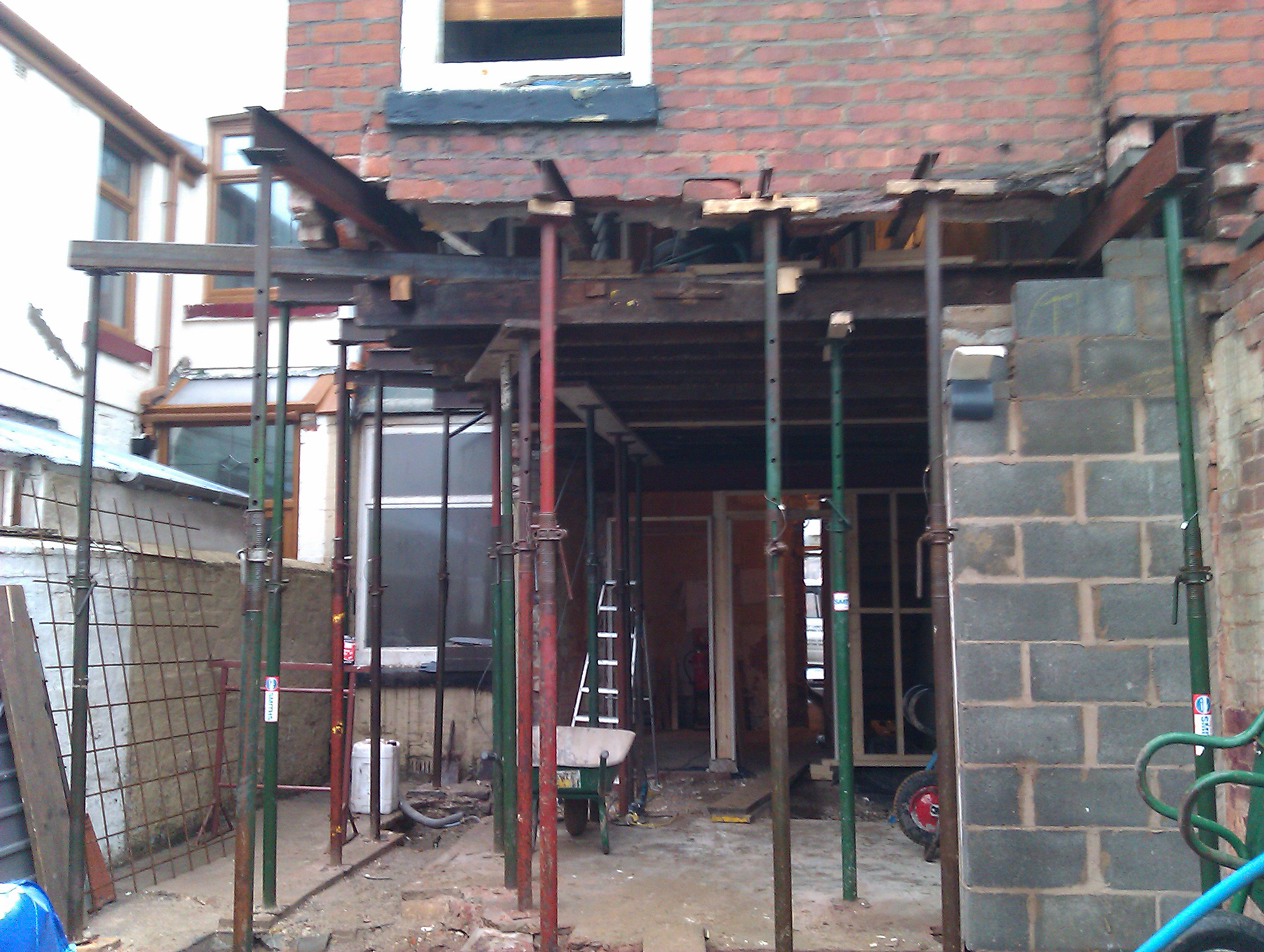 Rear Annexe
The rear anexxe had to be propped in order to build up the new rear and side elevation at ground floor level.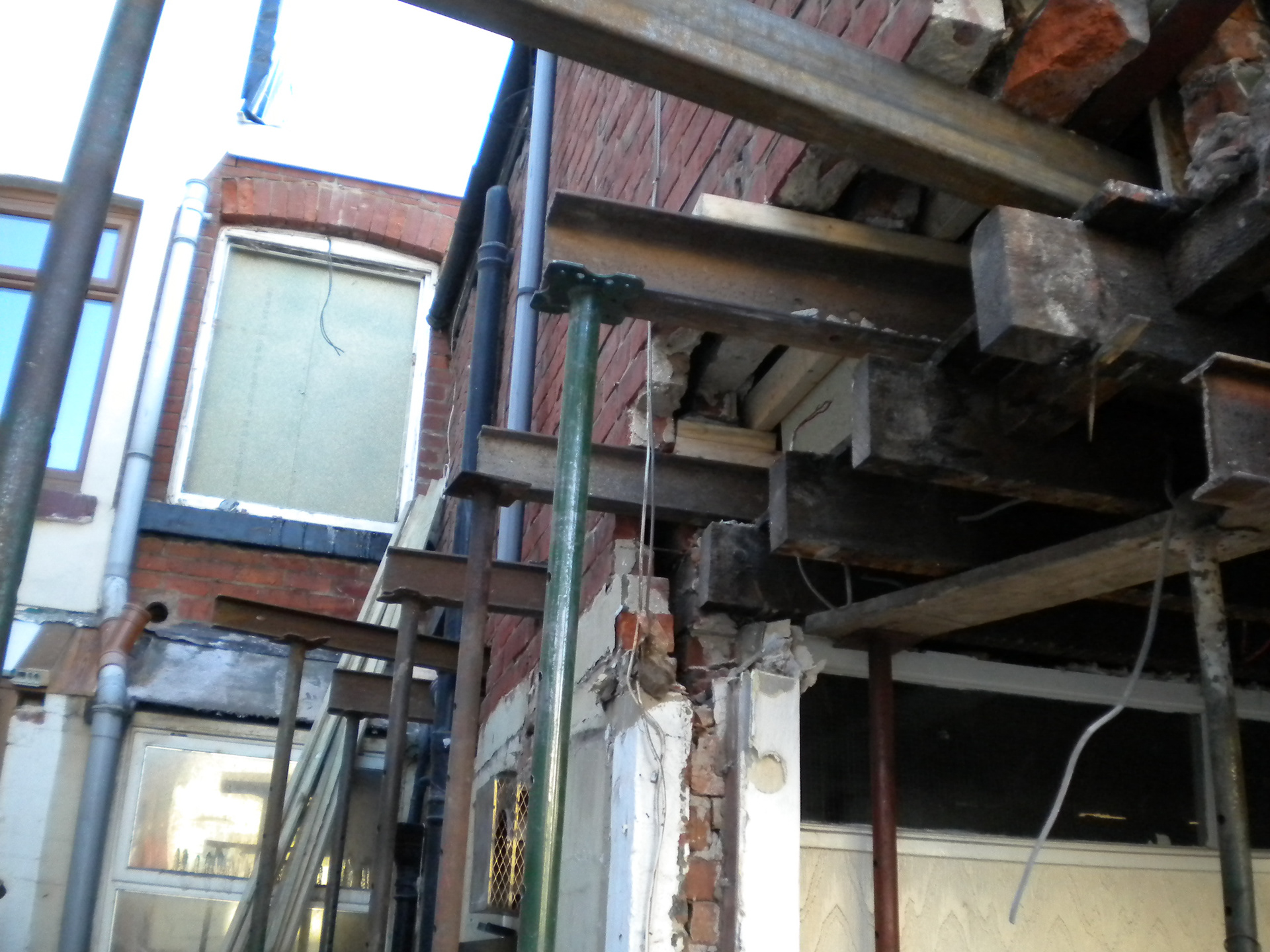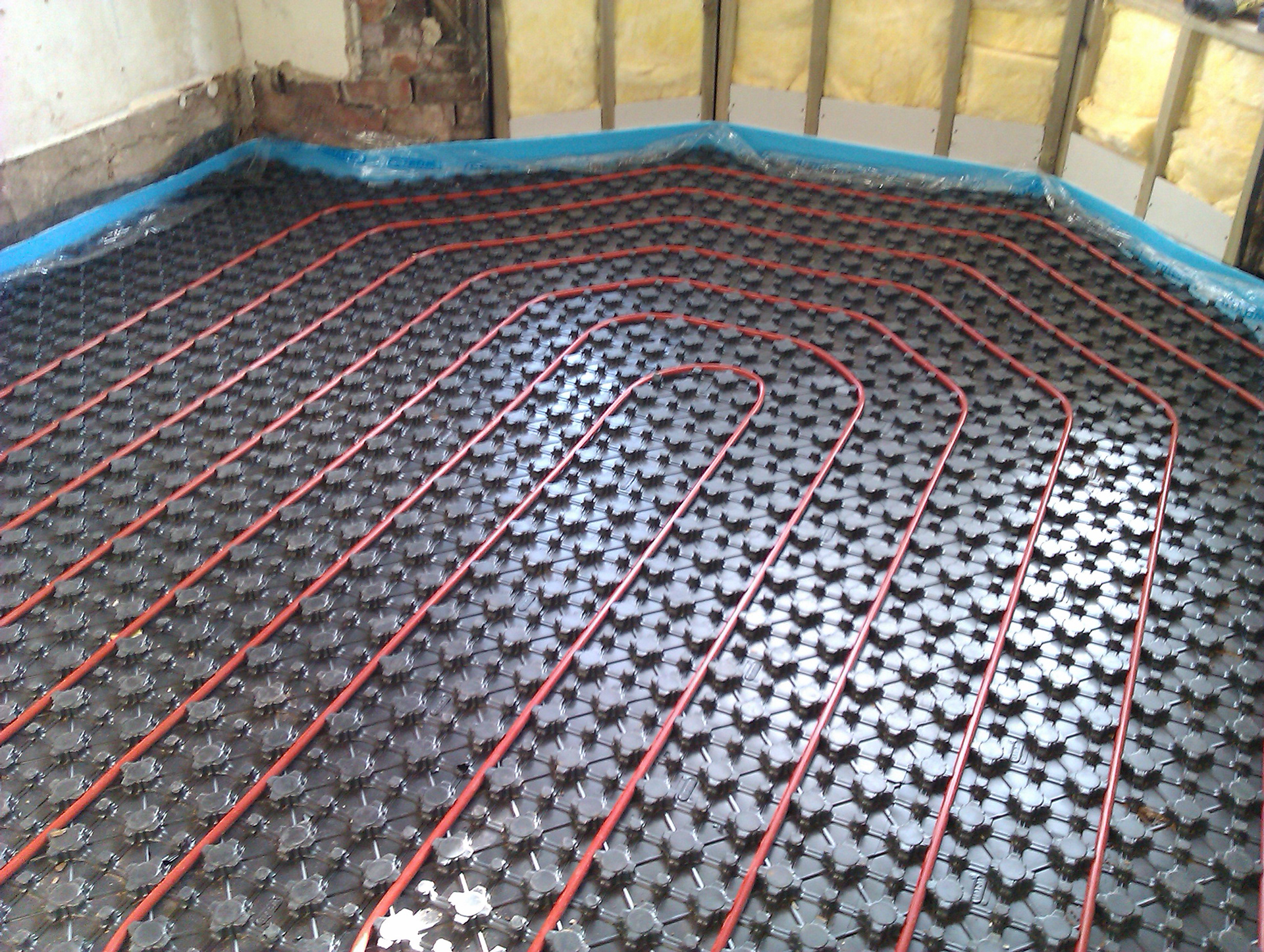 Industrial heaters drying out the newly skimmed plaster in the front living room in order for the property to be ready and dry upon reaching practical completion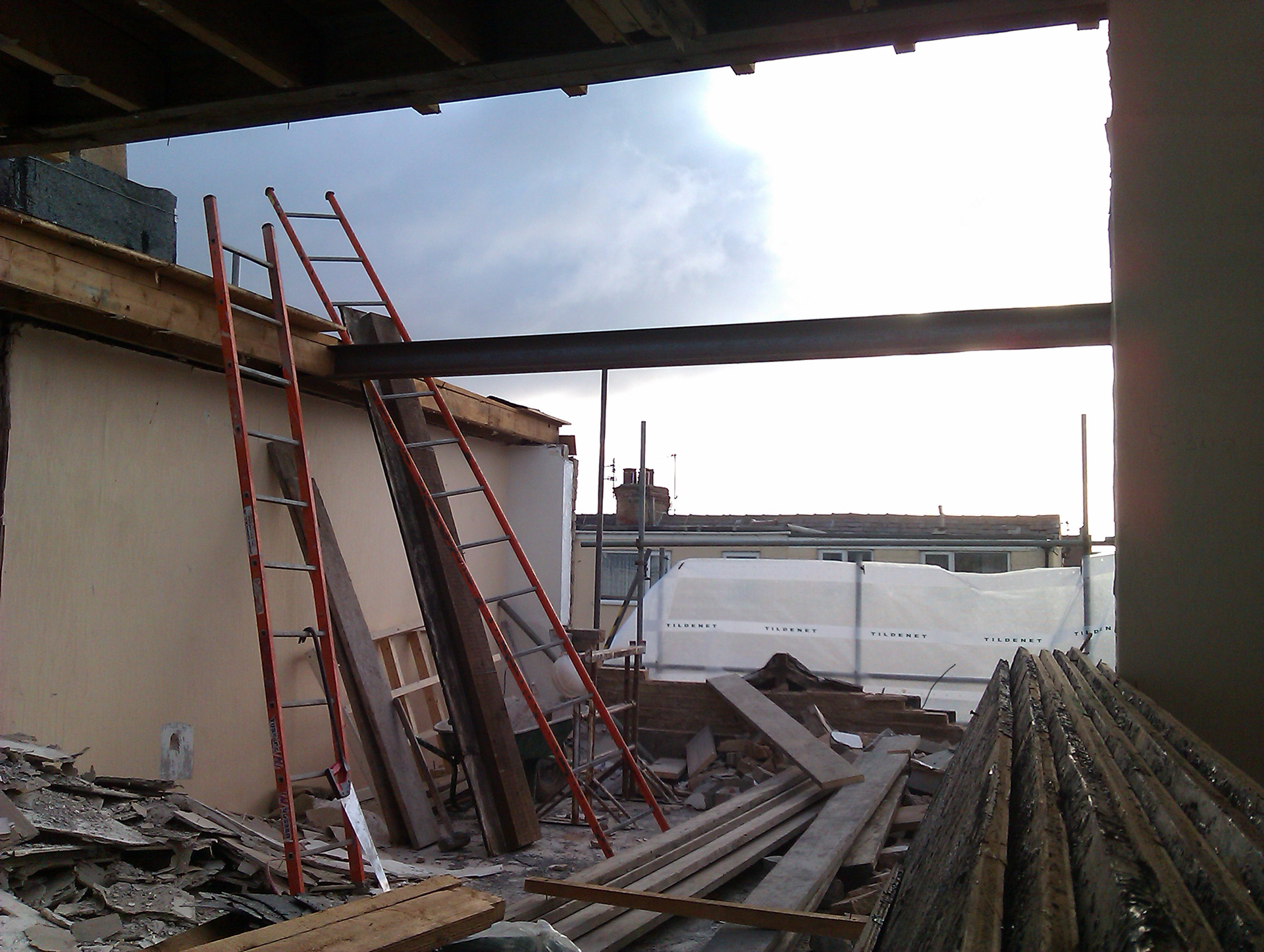 Top floor front bedroom roof lift being removed raedy to be replaced with a new pitched roof